OVER ONE HUNDRED YEARS OF SERVICE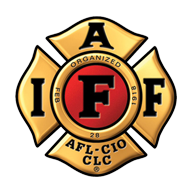 Welcome to the Columbus Fire Fighter's Website, IAFF Local 67. Local 67 is the exclusive bargaining unit representing the men and women of the Columbus, Ohio Division of Fire from the rank of Fire Fighter through Deputy Chief. Fifteen hundred (1500) strong, our members are dedicated to protecting the lives and property of the citizens of Columbus.
Our Fire Fighters serve the citizens of Columbus with a wide range of services, including but not limited to structural fire fighting, advanced life support paramedic service, technical rescue, hazardous materials response, fire prevention education and inspections, bomb squad and arson investigation.
Your Columbus Fire Fighters also has a proud affiliation with the International Association of Fire Fighters and the Ohio Association of Professional Fire Fighters.
All members of Local 67 and their families are aware of the danger that is associated with our profession as Professional Fire Fighters. We accept this responsibility and thank the citizens and guests of the City of Columbus for the opportunity to serve them.
Enjoy this site, and please feel free to contact us with your comments